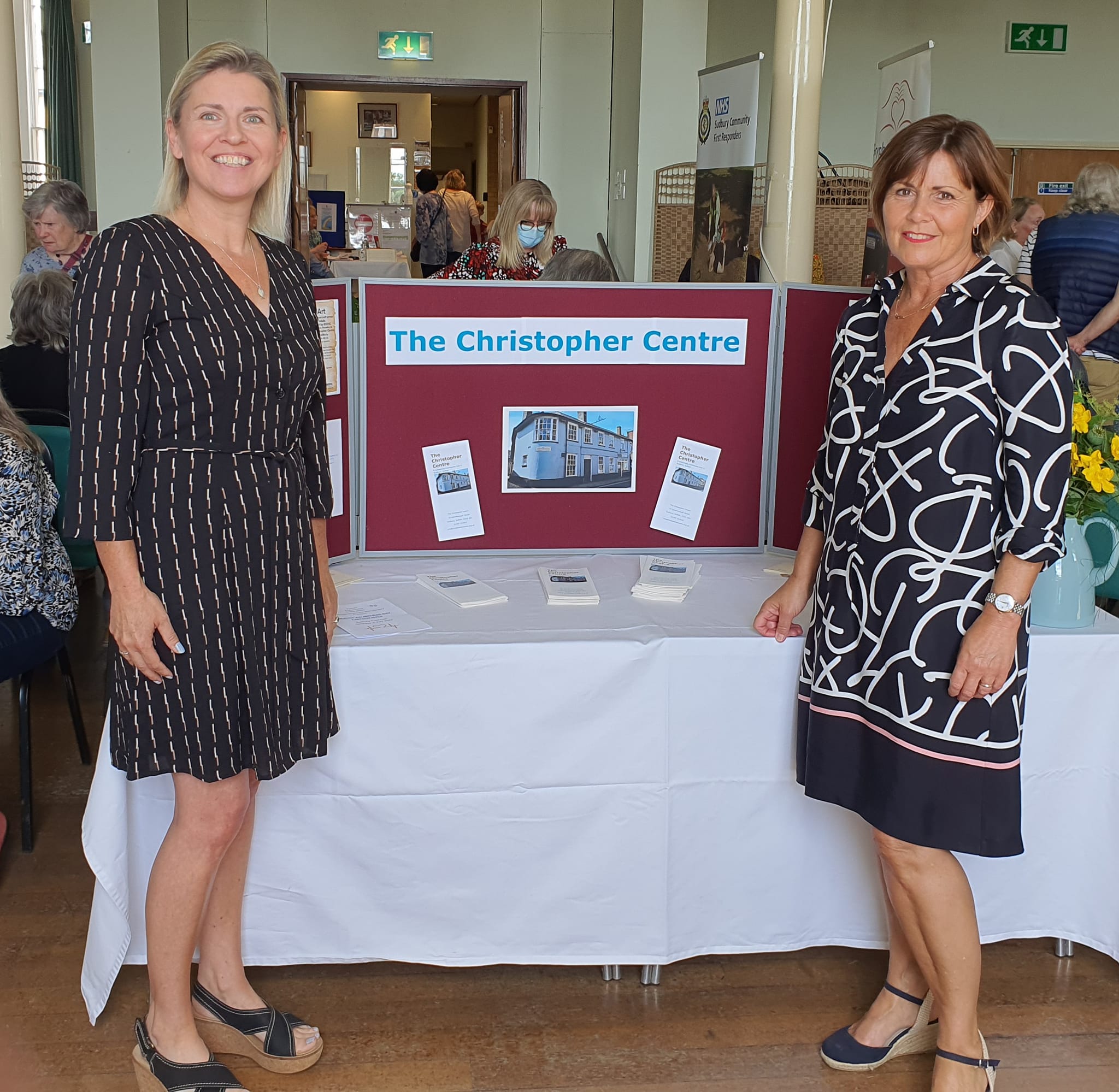 Coordinators
Let us introduce ourselves!
We are Kathy Lee-Rimmer and Linda Adams, and we have been the coordinators at The Christopher Centre for over a year.
In our time in post, we have enjoyed increasing footfall and group memberships, creating new groups and promoting the benefits of the Centre.
Our award winning Reception Team provide us the support to keep The Christopher Centre running smoothly.
Having both worked together in the past and individually working for other charities, we feel our experience and knowledge are enabling us to continue the much needed and  beneficial work to the Centre and the Community.