Robin Hodgkinson, Chair of the Trustee Board
Robin has been Chair of the Christopher Centre since it became an independent organisation in 2007. He enjoys this work and has seen the Centre move successfully from just being a venue to hire through to programming its own community events, particularly supporting the more vulnerable members of the local community.
Robin has worked in the voluntary sector for over 25 years organising and running training and consultancy programmes, covering VCS organisational and personnel management, personal skills, volunteer management and trustee board training. Robin has authored the national TrustElearning programme, which for many years was endorsed by the Charity Commission, as well as authoring a variety of online practical toolkits in subjects ranging from volunteer management to writing good funding applications. Robin has undertaken over 50 Trusted Charity Mark assessments (the quality standard for charities) assessing both large and very small organisations. Most of Robin's training and consultancy work has been in Suffolk, Essex, Hertfordshire and London.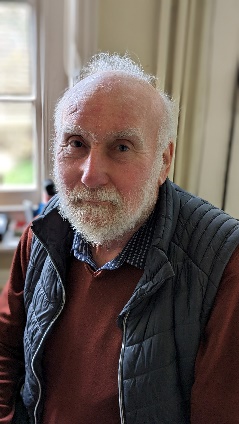 David Lowe, Treasurer
I am a trustee and the treasurer of The Christopher Centre.  I am retired, and for a living did scientific research in biochemistry largely funded by the UK government; I very much enjoyed this to the extent that I would have done it for free if I'd had a source of income.  We moved to Sudbury seven years ago and I was introduced to The Christopher Centre by a friend.  I was most impressed by the community support work done from there and felt I should do what I could to support this.
Dave Sullivan
I grew up in Sudbury and love the area. After leaving college I worked as a system administrator for a local company before moving to Buckinghamshire for a job installing and supporting servers and phone systems around the UK.
After three years of trekking around the country, I moved back to Sudbury in 2003 to form my own IT support business and have been doing this ever since.
Having worked for the Christopher Centre in a professional capacity since 2015, I was asked if I would be interested in becoming a trustee. As I had never done anything like this before, I had a few questions, but once I knew more, I agreed and have enjoyed it since.
I also volunteer with the Sudbury Community Depot to help deliver bulky items to those that need help. I am also a volunteer technician for Sudbury Newstalk who record a regular audio news magazine that is distributed free of charge to visually impaired people in the area.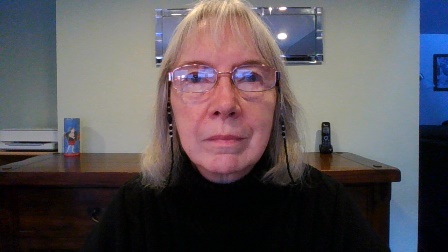 Belinda Green
My name is Belinda. I was born in the East Riding of Yorkshire; the youngest of two girls. I moved to Suffolk when I married the 'Southerner' that I met whilst on holiday in Ireland.
I have two sons who still live in Suffolk, and three grandchildren aged between six and twelve.
A friend, and a previous Administrator at the Christopher Centre, asked if I would like to become a volunteer on the Reception desk there. I thought it was a good idea as I had recently lost my husband and needed to keep myself occupied. I was then asked if I would like to join the team of Trustees:-  and here I am!
I practice Tai Chi and Mahjong and love Sudoku puzzles. I am always trying to improve my German as I have had a friend in Germany ever since a school exchange back in the '70s.
I also like photographing various things. These have ranged from water Towers, windmills and lighthouses to weather vanes and the sculptures on thatched roofs. At present it's clock towers and unusual clocks. Well it keeps me out of trouble!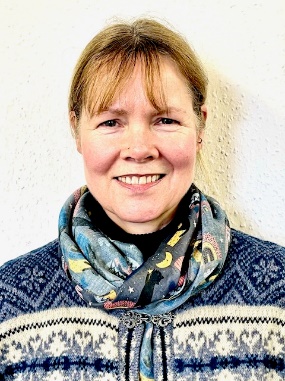 Karoline Wells
I became a trustee of the Christopher Centre when I started facilitating the weekly C'Art Group .It is a peer support art and craft based group for adults who sometimes can be vulnerable , lonely or have mental health conditions . I quickly realised how valuable the Christopher Centre is as a community hub which supports a whole spectrum of needs and offers plenty of help and practical advice through the 'Drop In' , counselling ,community groups and adult learning to name but a few .We are a charity and rely on our amazing volunteers  and funding / donations to keep this much needed  asset open 
Kath Leigh
I first went to the Christopher Centre when I retired from the Home office (Highpoint prison) in 1997. I wanted to do something to keep my mind occupied and put a bit  back into the community. I had an interview and was offered a job on the reception desk. I did this for 20 years until my husband died and I decided to give this up. I was asked if I would like to be a Trustee and I said yes please. I have done this for 5 years and do enjoy keeping in touch with the Centre.
Jenny Wilkins
I have been a volunteer at the Christopher Centre for over 20 years and a Trustee for most of that time.I retired from my job as a school secretary (dealing mainly with school finances) in 1999 and then decided I needed to do some voluntary work.I had only been volunteering at the Centre for about a week when I was asked if I would take over sending out invoices to all our users and checking to make sure they were paid. And the rest, they say, is history!
Councillor Jessie Carter and Sue Ayres are also on our Trustee Board